Thank you for your interest in NorthStar Healthcare Income, Inc.
(NorthStar Healthcare).
NorthStar Healthcare is a public, non-traded real estate investment trust (REIT) formed to originate, acquire and asset manage a diversified portfolio of equity and debt investments in healthcare real estate, with a focus on the needs-driven senior housing sector, which we define as independent living facilities, assisted living, memory care and skilled nursing facilities. The portfolio will be diversified across a variety of senior housing property types and geographic locations throughout the United States.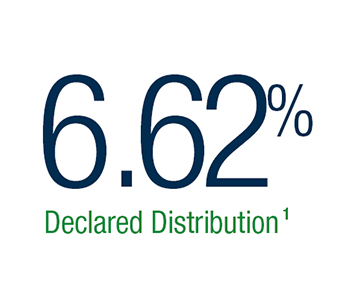 NorthStar Asset Management Group Inc. (NorthStar; NYSE: NSAM) is the sponsor of NorthStar Healthcare.
NorthStar is a global asset management firm focused on managing commercial real estate in the United States and internationally. Our management team has extensive experience and an established reputation for delivering successful results. NorthStar is known for being nimble and opportunistic, which has been illustrated by our ability to execute investments and create stockholder value through multiple real estate cycles and changing market conditions. As of September 30, 2015, NorthStar had approximately $37.9 billion in assets under management.*
*Adjusted for acquisitions and commitments to purchase made or entered into by our managed companies through November 4, 2015 and for the Townsend acquisition which we entered into a definitive agreement to acquire on October 15, 2015. There is no assurance we will consummate the transactions under definitive agreement on the terms contemplated, or at all. Based on consolidated total assets on the balance sheets of NorthStar's respective sponsored companies.

There is no guarantee of distributions. We have paid distributions in excess of our cash flow used in operations. For the nine months ended September 30, 2015, we declared distributions of $60,939,000 compared to cash flow used in operations of $(11,524,000). All distributions declared were paid using offering proceeds, including the purchase of additional shares by our sponsor, which reduces the amount we can invest in income-producing assets and your overall return may be reduced. Distributions have also exceeded our net loss of $(55,828,000) for the same period. Fees paid to the advisor were not determined on an arm's length basis and reduce the amount the program can invest in income-producing assets and your overall return may be reduced. 2) Diversification does not eliminate risk and does not assure better performance. As with any real estate investment, there are various risks including but not limited to: unfavorable market conditions, loss of principal and limited liquidity.